The Japanese version of Sony's revamped PlayStation Plus service launched in the region, confirming several new games and NTSC versions of PSOne classics.
Japan's newly released game lineup confirms many additional games not previously included when Sony first revealed a partial list of games that will be available as part of the new PS Plus service, when it also said that available games "may vary depending on the game." the place". market".
Japan's PS Plus game library includes several Resident Evil games, for example, and first-party titles like Knack and Africa, and even Bethesda titles like The Elder Scrolls IV, Fallout 4, Doom, and Wolfenstein: New Order.
PS1 emulation on PS5: first look at Oddworld: Abe's Oddysee
Unsurprisingly, Japan's classic PSOne games also run in 60Hz NTSC format, as Sony opted to publish the original Japanese versions of the games.
When the classic games were released in other Asian countries last month, fans were disappointed to discover that Sony had gone with the lower 50Hz PAL games, a decision likely driven by a desire to include multi-language support.
It's worth noting that Western markets will likely have a more extensive list of games, as Sony said it expected 400 PS4 and PS5 games, and the Japanese list currently includes around 300.
Sony also said it expected around 340 classic games, with Japan's list currently listing around 250.
The new PlayStation Plus Essential, Extra, and Premium tiers are expected to launch in the Americas on June 13 and in Europe on June 22.
For PS Plus Essential, which is the standard level of PS Plus similar to what is available today, new 'free' games will continue to be added on the first Tuesday of every month.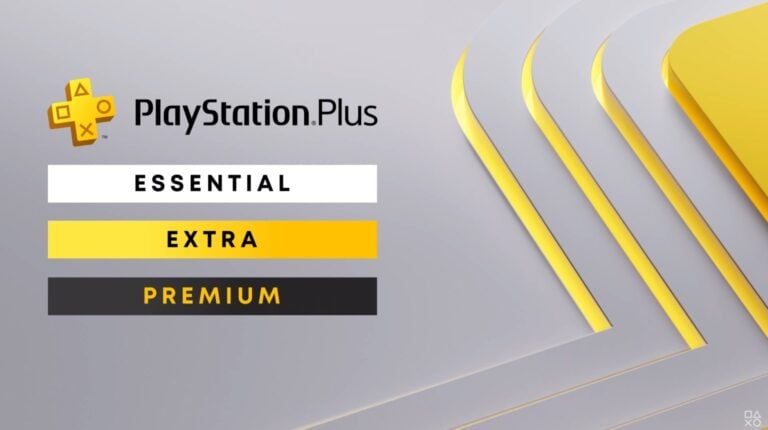 An additional update will occur in the middle of each month with new games for the PlayStation Plus Extra and Premium plans. The number of updated games will vary per month.
You can see the full list of games from the Japanese PS Plus library below, which has been automatically translated.
---
PS Plus PS4 and PS5 Games from Japan
Japan PS Plus PlayStation Classics
(Includes PS4 remasters, PS3 and PSOne/PSP streaming only)
Asha's Workshop ~The Earth Alchemist at Twilight~
EARTH DEFENSE FORCE: Insect Armageddon
R type dimensions
IQ Smart Qube (PS1/PS4)
IQ Smart Qube (PS1/PS5)
Outcast – Second Contact
THE JOURNEY OF AKIBA2 (PS3)
AQUANAUT VACATION ~Hidden Record~
Castlevania Shadow Lords 2
divine hearts
Overwhelming Mugen Souls game
Overwhelming Mugen Souls Z game
AFRICA™
Battle Princess of Arcadias
Ar Nosurge ~ A poem to pray for the born star ~ DX
Low Defeat HD
Uncharted Collection PlayStation® Hits
Eat them! ~ Dr. Angry Monster ~
ICO Classics HD
Sorcery: Labyrinth of Captive Souls
Captive ghost town of sorcery
Legend of Heroes: Sky Trail SC: Kai HD EDITION
The Legend of Heroes: Sky Trail FC: Kai HD EDITION
The Legend of Heroes: Sky Trail the 3rd: Kai HD EDITION
XBLAZE CODE: EMBRYO
LOST XBLAZE: MEMORIES
Esca and Rosie's Workshop ~The Sky Alchemist in Twilight~
Elephant
Come on, LocoRoco! !! BuuBou Cocoreccho!
Oddworld: Abe's Odyssey (PS1 / PS4)
Oddworld: Abe's Odyssey (PS1 / PS5)
The Elder Scrolls IV: Oblivion
CHAOS; HEAD NOAH
CHAOS; HEAD Love Chu ☆ Chu!
Shadow Prison ~Dark Side Princess~
gatling team
Crossthesis of God and the Awakening of Destiny
The paradox of God and the revolution of destiny
God Dimension Game Neptunia V
Fatal Fury MARK OF THE WOLVES (PS4)
Castlevania Lords of Shadow Fateful Magic Mirror
Kingdoms of Amalur: Re-Reckoning
Silver Star Go 2 next generation
QUANTUM THEORY
crysis remastered
GRADIATOR VS
GRAVITY DAZE®: Selection of the disturbance value in your interior space when returning to the upper layers
GENJI -Kamii Kanran-
Hyundai Daisenryaku 2016-Collapse of order and collapse of hegemony-
The sword, magic and life on campus. 2 G
The sword, magic and life on campus. 3
KOEI The Best Mahjong Tournament IV
Let's go! sport skiing
god of war HD
God of War® II HD
God of War III Remastered
Garbage -GOMIBAKO-
Strongest Fierce Shogi Finger 13
Siphon filter (PS1 / PS4)
Siphon filter (PS1 / PS5)
SIREN: New translation
samurai 3plus
Way of the Samurai 4plus
the escape of the monkeys
Sangokuhime-The Great Fire of War Glitter, Akatsuki's Dragon-
Tripolar Princess 2-Emperor Flag Roar / Awakening Great Fang-
four seasons garden
Jak and Daxter Ancient World Heritage
Jack II
Jack 3
Jak X: Combat Racing
Charlie's Workshop ~Twilight Sea Alchemist~
Jump Flash! (PS1/PS4)
Jump Flash! (PS1/PS5)
STONES; GATE High speed linear phenogram
STONES; GATE
STONES; DOOR 0
exit! !! Maidens' Battlefield 2 ~ Princess Tsubasa who can fly through the gloomy country ~
White Knight Chronicles
The story of the beginning of Lorona's new atelier ~Arland's Alchemist~
Shin Sangoku Musou 5 Empires
Shin Sangoku Musou 5
Shin Sangoku Musou 6 Empires
Shin Sangoku Musou 7
Shin Sangoku Musou MULTI RAID
New Todai Shogi
SIMPLE500 Series Vol.1 THE Mahjong ~ With communication game function ~
SIMPLE500 Series Vol.2 EL Escape from a locked room
SIMPLE500 Series Vol.3 EL Escape from a locked room-Moonlight Mansion-
SIMPLE Series G4U Vol.1 EL Mahjong
STAR STRIKE HD
STRIDER
snake ball
Speranker Collection
The strongest Silver Star Go Hybrid Monte Carlo in the world
The World's Strongest Ginsei Shogi Fengyun Ryutoraiden
Z/X Holy War of the World
Absolute interception wars
Zeldoner X: Himmels Sturmer
Zeldoner X 2-Final Prototype
Sengoku Hime 3 ~ Light and shadow traversing the world ~
Sengoku Hime 4 ~ 100 battles, promise to protect the flowers ~
Sengoku Hime 5 ~The genealogy of the war-breaking overlord~
Samurai Warriors 2 with Takeshiden & Empires HD version
Samurai Warriors 2 with Takeshiden HD version
Samurai Warriors 2 Empires HD Version
Samurai Warriors 3 Empires
samurai warriors 3z
samurai warriors 4
Darksiders Warmastered Edition
Darksiders II Deathinitive Edition
darkness 2
dark fog
Daisenryaku Daisenryaku The story of the rise and fall of World War II broke out! ~ Axis vs. Allied World War ~
Daisenryaku Daitoa Rise and Fall History 3 Outbreak of World War II! ~ Axis vs. Allied World War ~
Daisenryaku exceed 2
Perfect Daisen Ryaku
The Taiheiyou no Arashi-Battleship Yamato Comes Out to Akatsuki! ~
Touch, shoot! ~ Love app ~
Earth Defense Force 4
Tears to Tiara II AQUAPRICE 2800, the descendant of the Overlord
Dysgaea D2
Disney PIXAR Toy Story 2: Buzz Lightyear to the Rescue (PS1 / PS4)
Disney PIXAR Toy Story 2: Buzz Lightyear to the Rescue (PS1 / PS5)
out of tune
Tekken 2 (PS1/PS4)
Tekken 2 (PS1/PS5)
DEAD OR ALIVE 5 Last Round (PS3)
Dead Nation™: Apocalypse Edition
the souls of the devil
zen zen go
Toy House
ToHeart2 DX PLUS AQUAPRICE2800
TOKYO JUNGLE
Totori's Workshop ~Arland's Alchemist 2~
Dream Club Complete Edipyon!
Dream Club ZERO Special Edipyon!
Dream club gogo.
TRINITY: O'll Zero
Troy Musou
tomomori bull
Natsuiro High School ★ Youth White Paper
NINJA GAIDEN Σ
NINJA GAIDEN Σ2
Tendou of Nobunaga's ambition
Ambition / Creation of Nobunaga PlayStation®3 the best
When I thought it was Harlem heaven, it was Yandere hell.
Bioshock Infinite Complete Edition
bioshock remaster
Bioshock 2 Remaster
Resident Evil 4
Resident Evil 5 Alternate Edition
resident Evil 6
Biohazard Umbrella Chronicles
Biohazard REMASTER HD
Raccoon City Biohazard Operation
BIOHAZARD CODE: Veronica full version
Resident Evil Dark Side Chronicles
Biohazard Umbrella Core
Resident Evil® Revelations Revealed Edition PlayStation®3 the best
viking poi poi!!
The Last Blade 2 The Last Blade 2 Moonflower Swordsman-Moonblooming Flowers, Scattered Flowers- (PS4)
Puzzle Quest: Warlords Challenge
Puzzle Quest Galactriz
Patapon
Patapon 2 Don Chaka ♪
Batman: Return to Arkham – Arkham Asylum
batman: arkham city
BATTLE OF TILES EX
battle fantasy
papaya
Bulletstorm: Full Clip Edit
Hunted: Demon's Forge
PixelJunk™ Eden
Pixel Junk Monsters
PixelJunk™ Racers Round 2
piyotama
Beyond two souls
Ghostbusters: Extra
fairy fencer EF
crimson rebel rain of blood
prismatic solid
Edge
Blade Storm Centennial War
heavy rain
Borderlands Deluxe Double Collection
WHITE ALBUM Spelled winter memories
WHITE ALBUM2 Beyond Happiness
mahjong dream club
Mahjong Overlord Battle Level 3
Makai Senki Disgaea 3
Makai Senki Disgaea 4
magic rhythm
Machinery (PS3)
Witch and the hundred knights
Matt Hazard: Bloodbath and Beyond
Twilight Ghost Hunter
mafia complete edition
Mafia II Complete Edition
MALICIOUS
Driller (PS1 / PS4)
Driller (PS1 / PS5)
Spelunker HD
Everyone's Golf (PS1/PS4)
Everyone's Golf (PS1 / PS5)
Everyone is Golf 5
Everyone is Golf 6 PlayStation®3 the best
Putter Minnya GOLF
Ecochrome (PSP / PS4)
Ecochrome (PSP / PS5)
Infinite Corridor-Overture-
Musou OROCHI Z
Musou OROCHI3
Legacy in the Labyrinth Tower
metal slug xx
Metal Slug 3
Memories Shutdown 6 Completed
Memories of Yubikiri no Memories
Atelier Meruru ~The Alchemist of Arland 3~
Moe Moe Daisen ☆ Gendaiban ++ (Plus Plus)
Motto! Sonicomi
Raiden IV for kill
RIDE (PS3)
Rag Doll Kung Fu: Plastic Fists
ragnarok odyssey ace
the last of us remastered
The Last Of Us® Left Behind-Left Behind- (On Hold)
last rebellion
Ratchet & Clank® IN THE NEXUS
Ratchet and crank, all for one
Ratchet & Clank® Galaxy Squadron Force Q
Ratchet & Clank: FUTURE2
stay in the shadows
Ocean Rune Factory
Lumines Remastered
rain
Rainbow Moon (release key)
Resistance 3
Red Faction Guerrilla Re-Mars-tered
LocoRoco Remastered
LocoRoco® 2
lost planet 2
lost planet 3
Worms Armageddon (PS1/PS4)
Worms Armageddon (PS1/PS5)
World Worm Party (PS1 / PS4)
World Worm Party (PS1/PS5)
Wipeout Omega Collection™ Value Pick
WILD WEAPONS (PS1 / PS4)
WILD WEAPONS (PS1 / PS5)
MotorStorm RC Complete Edition