Minecraft is one of the most famous survival sandbox game developed by Mojang Studios and publicly released in 2011. This game can be played on PC, laptop, tablet and mobile devices. The game shows how players explore the blocky 3D world made with texture packs to compete with computers or other players to find resources and build the world.
What are they and how to install?
A collection of zip files with images and text used in the game is called a texture pack. This texture pack will bring a different graphical experience for a whole new adventure. You need to install these texture packs to get the best experience playing Minecraft. The installation steps are quite simple.
Download a resource pack. You must download a .zip file.

texture pack

is one of the best places to download texture packs.

Copy the .zip file.

Open Minecraft.

Click "Options" in Minecraft. Then click on "Resource Packs".

Select "Open Resource Pack".

Copy the file to the Minecraft resource folder

The resource pack should appear in the list. If not, press the main menu button. Esc Repeat steps 5 again. You can now activate it by selecting it and clicking "Done". Now the game will reload.
The 8 Best Minecraft Texture Packs
LB Photorealism Pack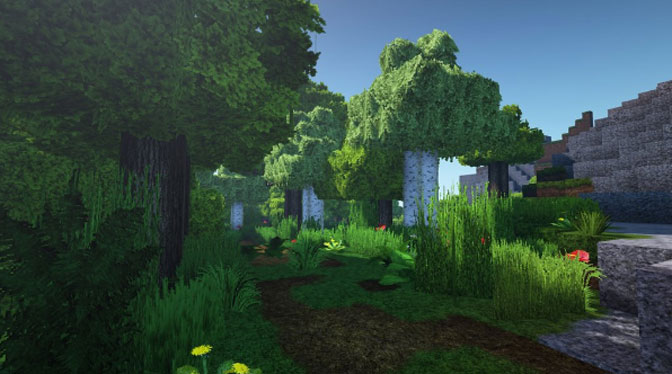 This is one of the first and most downloaded Minecraft treasure packs, with over 3 million downloads. This pack gives a more realistic look to the blocks and characters and gives you the best look you need with a unique twist. Even the user interface looks more natural, making it a famous package right from the start. There are many resolution options available like 16x and 128x. so choose the best one that suits your PC. Screenshot using LB Photo Realism Pack with BSL shaders.
Faithful Texture Pack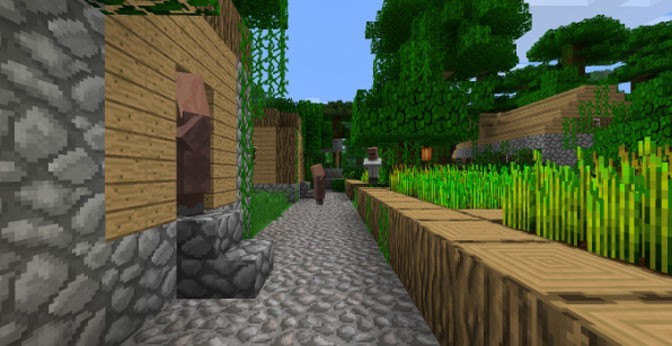 This is a better 32×32 version of Vanilla Minecraft; This texture pack refines the look by adding details and improving resolutions. The changes are minor, but it maintains its original appearance. Some of the expected changes are the bricks and the trees, which look rounder and fuller. Even most of the equipment was upgraded. This pack is quite popular and was downloaded so many times that the developers always decided to provide updates on this pack.
X-Ray Texture Pack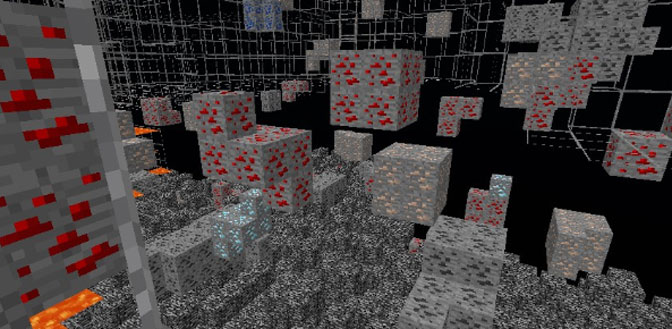 This pack is made at x16 resolution to give a different look but relatively easier gameplay. This is a pack that will be very useful for newcomers and experienced players alike because most of the blocks turn transparent. Still, at the same time, important blocks will be highlighted for your convenience. This will help a lot when you are trying to find resources. So those with limited or no knowledge will love this package.
Mythic Texture Pack
The Mythic Pack uses a 32×32 resolution based on a pixel-themed experience combined with RPG-style gameplay. If you look from afar it looks a bit distorted but once you are inside the game you can see that every detail is perfect and the spark it gives is different. A recommended pack for those who crave a difference in the game.
Sphax PureBDCraft x128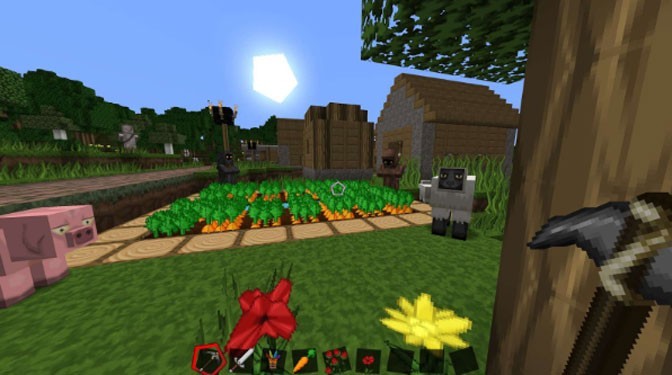 If you don't prefer realistic characters but love the comical characters in this game, then this pack is for you. It comes with 16×16 and 512×512 resolution to give you the freedom to choose the graphics you need for this game. This pack even brings add-ons for your convenience like 3D elements, Redstone technology, smoother block transition, and you can even create your own block textures. Unfortunately, the block texture looks a bit yellowish when using this pack.
Dokucraft Texture Pack
Dokucraft was created for lovers of medieval era. The theme brings together the medieval era with the RPG style. It has 3 versions, a dark version, a lighter version and a lighter version, and you have the opportunity to choose the one that suits you best. Even the tools are different and you have a chance to create some medieval stuff using this texture pack.
Bare Bone Texture Pack
This is the only pack that makes the game look simple through its graphics. Its creator, RobotPantaloons, said that this pack aims to bring a refreshing feeling to the eye without any extra details. But some of the content may be painful to the eyes if played for a long time, such as the green color of grass. This game has a low resolution of 16×16. There are also plugins available if you want to play in PVP mode.
Beastrinia Texture Pack by Annahstas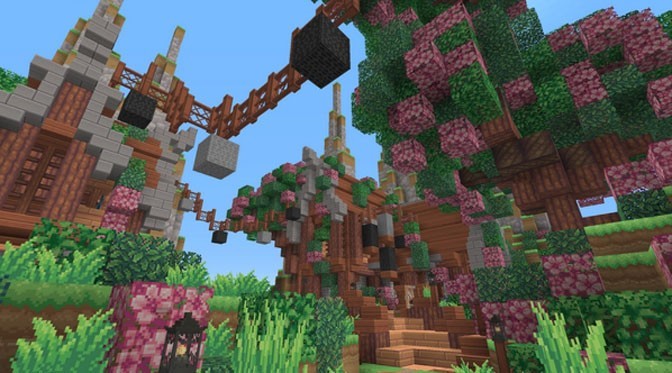 The Pokémon game heavily influences this bundle. Although the coloring and environment design still have the original Minecraft games, the texture, wildlife, and mob all resemble the characters from the Pokémon games. Just like water and light, some of the shaders show some amazing and amazing texture. Creative builders will love this pack because of the variety of building details that are updated.
Related