Before Elden Ring, I couldn't have imagined comparing FromSoftware games to the Sniper Elite series. Storming a Nazi stronghold in the French countryside, assassinating a captain, and searching for information in a farmhouse mansion is really a million miles away from knee-deep in the poisonous sludge of Blighttown. But, now that I'm over 200 hours into my adventure in the Lands Between, and having recently tried out Sniper Elite 5, I've found myself weighing the two in my mind more than I expected.
Don't get me wrong, being chased by a giant severed hand while hurling magical spears at floating enemy jellyfish isn't the same as shooting an SS general in the head with an M1903 Springfield rifle, but having come straight to my time with the Rebellion's last third tactician. Elden Ring's persona shooter, one characteristic ties the two absolutely together: the joy derived from executing a successful stealth kill. Another thing that puts the two completely at odds, however, is the limits of its level design.
Hard as the rails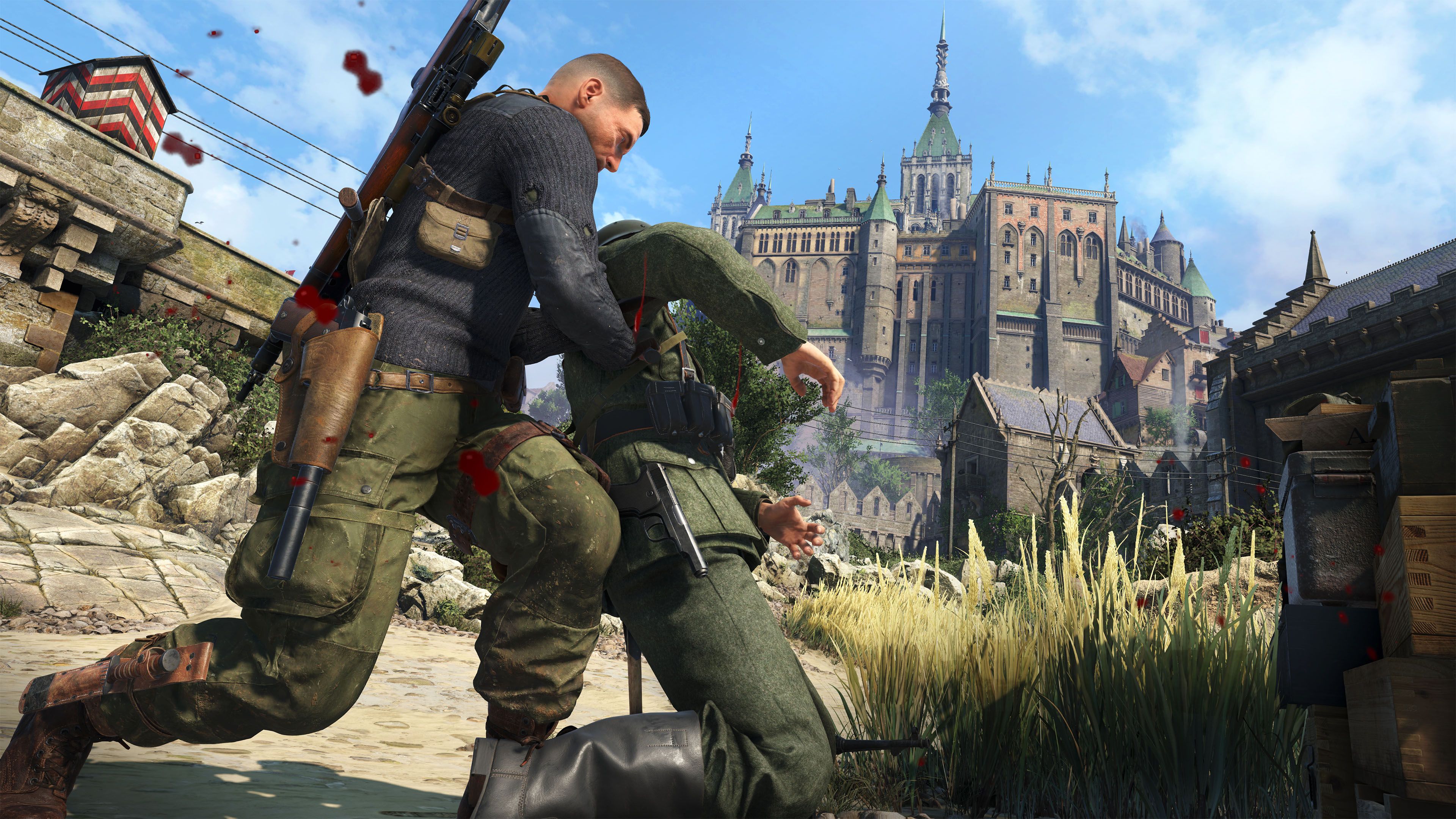 Elden Ring has the best open world I've ever played. Being in the game for over 200 hours (over eight full real-life days) and still discovering vast swaths of explorable territory blows my mind. I haven't felt this passionate about a video game map since Skyrim from The Elder Scrolls 5, and probably GTA 4's fake New York City Liberty City before that, but Lands Between significantly outshines both in size, scale, appearance and intrigue. ; where every nook, cranny, crevice and cliff begs to be explored because there is could only be an item to obtain, or a traveling NPC with a story to tell and a load to share.
Unlike the developer's previous games, which favored verticality in their bid for seamless exploration (shown best in the original Dark Souls, for my money), Elden Ring is much flatter and more seamless; its alluring world unfolds before the player like the most dangerous of red carpets. It is also clever in its design, often taking players to the highest peaks in the game world before sending them into the lowest depths, which in turn forces the player to navigate valleys, chasms, and mountain ranges without guidance. in search of his destiny.
Going from this to the more linear level design of Sniper Elite 5 required some tweaking. To be absolutely clear: I loved my short time with the latest from Rebellion, and I hope it will be well received when it arrives later this month. But having gone from a super explorable, all-encompassing world in the Elden Ring, to being surrounded by insurmountable obstacles, like tiny bookshelves in narrow hallways, meter-high grassy mounds, and the weird invisible wall, I couldn't. I can stop thinking of player-side game design in broader strokes.
Open world non-linear games have become so big in recent years that, certainly in my experience, switching to games whose worlds are more focused and closed feels more jarring than ever. In doing so, the transition is now so abrupt that I can't help but think that games like Elden Ring, Red Dead Redemption 2, Zelda: Breath of the Wild, and Horizon: Forbidden West have thrown us off, particularly when these games run the most stuff. focused with equal aplomb. So the question that always comes to my mind is: if a game is fun, does it really matter how much of its world we are allowed to explore?
open to ideas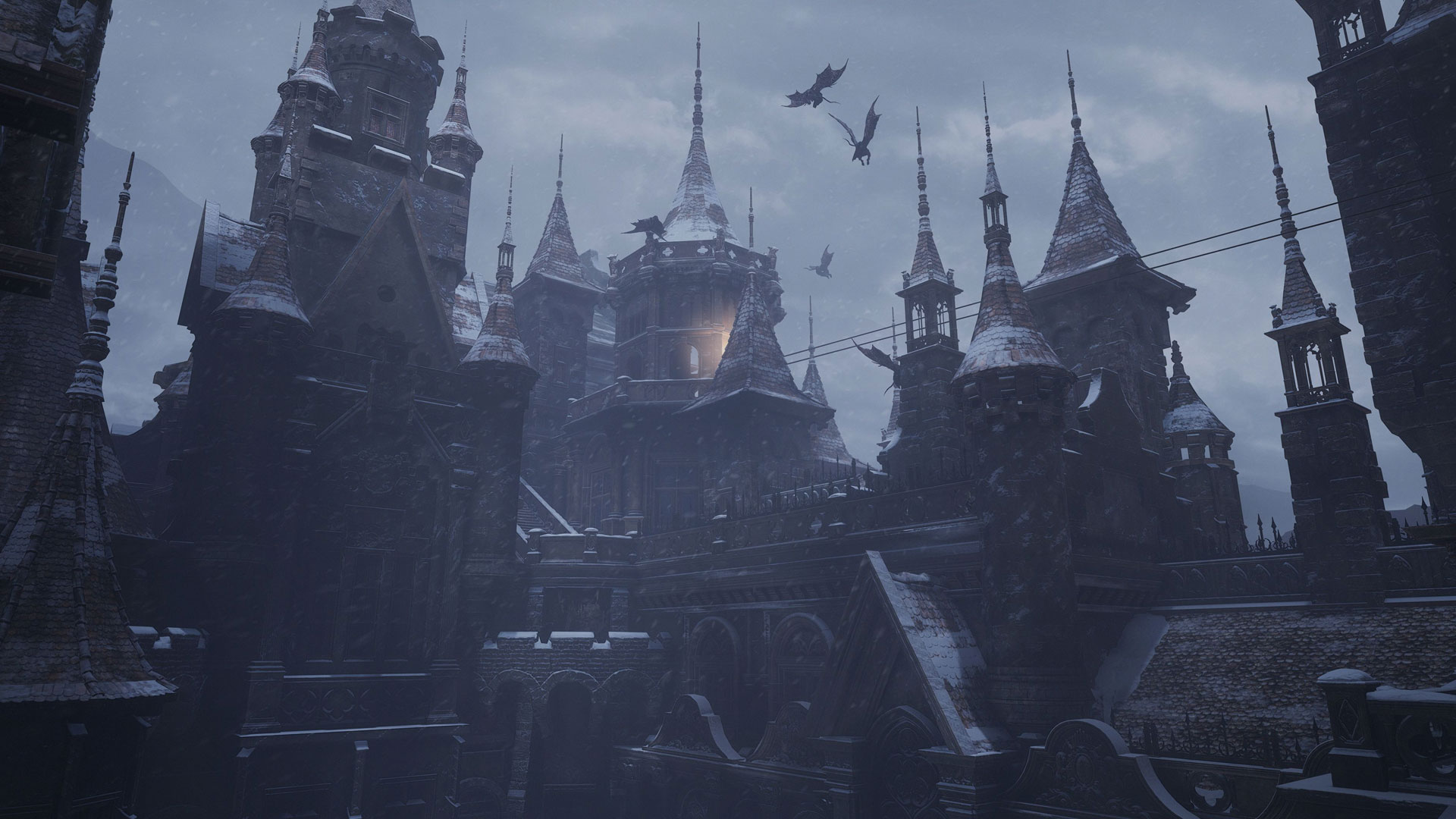 To be fair to Sniper Elite 5, its missions can be approached in many ways, more so than any of its predecessors. And when he's at his best, he's fucking brilliant. As mentioned at the start of this article, the joy of pulling off a well-planned and well-executed stealth kill is second to none, as is watching the game's trademark slow-motion kill cam sequences over and over again. The fact that long stretches of its maps are designed to funnel players towards a central location or identifiable objective feels less relevant when a key factor in getting there, namely shooting and killing Nazis in the most dramatic way, by Hollywood blockbuster style, it's so damn. pleasant.
Looking beyond the horror genre, the evolution of Resident Evil in terms of the game world is interesting. The most recent entry in the long-running series, Resident Evil Village is perhaps the most "open" map we've ever seen in this universe, with a degree of exploration afforded players between the game's more linear and scripted set pieces. . Horror games by nature tend to be restrictive and claustrophobic efforts in their quest for tension and jump scares, but everything from Dying Light and its sequel to The Evil Within 2 and Metro Exodus, as well as Resident Evil Village, has begun to expand and push its boundaries even further. than ever before. Elsewhere, indie gem Darkwood offers an intriguing top-down take on open world perspective and horror, while The Forest mixes survival and survival horror to great (and gorgeous) effect.
None of this suggests that linear and non-linear games can't co-exist across the broad spectrum of video games, but as open-world experiences continue to grow, to offer players more freedom, more autonomy, and more choice, how can adjusting and adapting to more restrictive adventures is perhaps just as exciting. It may be less than three months old, but Elden Ring has set a new standard in explorable sandbox terms, so much so that I bet other studios with open world projects in the works are getting a little hot on the neck. launch prospect in its wake. On the other hand, I'm sure those projects in development that can't deliver worlds on the same scale as Lands Between, Red Dead 2's American Frontier, or Horizon's Forbidden West will focus on making the minutiae count. Open world games are bigger than ever, where does that leave linear level design? I'm not sure it matters, as long as the games in question are still entertaining. In any case, I can't wait to see what open and closed world gaming has in store for us as we get further into the current console cycle.
---
The sky is the limit in best open world games out there today.