Microsoft has reiterated its claim that it has no plans to make Call of Duty an Xbox exclusive should it successfully acquire Activision Blizzard.
In a document sent to Brazil's Administrative Council for Economic Defense (CADE) discussing the proposed acquisition, Microsoft asserts that any concern that Call of Duty will no longer appear on PlayStation is unfounded because it "simply wouldn't be profitable" for Microsoft. .
"Regardless of how unsurprising Sony's criticism of content exclusivity is, given that PlayStation's entire strategy has been focused on exclusivity over the years, the reality is that Activision's strategy of retaining games Blizzard not distributing them to rival console stores would simply not be profitable. for Microsoft," the company states in the documents.
"Such a strategy would be profitable only if Activision Blizzard games could attract a large enough number of gamers to the Xbox console ecosystem, and if Microsoft could earn enough revenue from game sales to offset losses from not distributing those games in rival consoles. ", he adds.
"As if that wasn't enough, exclusivity strategies still result in title-specific costs," he says, providing more information that has been redacted from the document, likely due to confidentiality.
"Such costs, added to the estimated lost sales […] above, it means that Microsoft would not be able to offset the losses by gaining more revenue in the Xbox ecosystem as a result of the exclusivity implementation.
"This is especially true considering (i) the 'player-centric' strategy, as opposed to the 'device-centric' strategy, which Microsoft has pioneered with Game Pass, and (ii) the The fact that PlayStation has the most loyal users across its various generations, with every indication that brand loyalty was built up in previous rounds of the 'console wars', suggests that PlayStation will continue to hold a strong position in the market".
Continuing its case, Microsoft asserts that even if making CoD Xbox exclusive were to prove profitable, its implementation "would have no competitive impact", in part due to "intense competition in the game publishing market", the fact that Exclusivity strategies are commonly adopted in the gaming industry and the fact that rival consoles enjoy a high degree of player loyalty.
"In short," he concludes, "the hypothetical adoption of any content discontinuation strategy would make content unprofitable for Microsoft and, even if implemented, such strategies would not have competitive impact, for the reasons outlined above."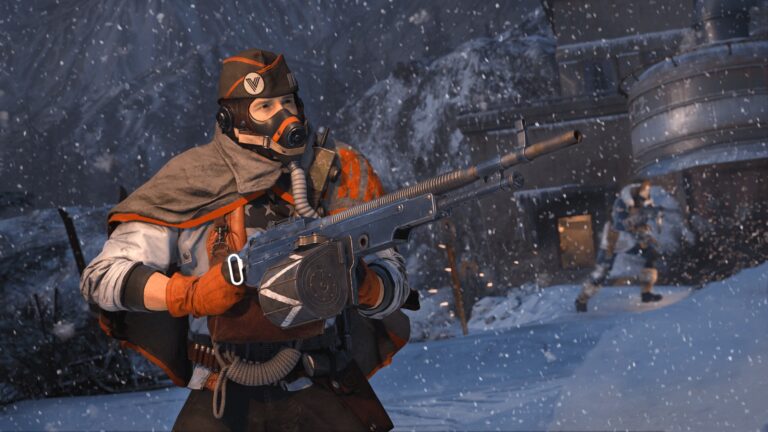 In its first response to Microsoft's proposed acquisition of Activision Blizzard, published in January, Sony said it expects Call of Duty games to remain cross-platform due to "contractual agreements."
Microsoft's gaming chief also later confirmed his intention to keep Call of Duty on PlayStation platforms once Microsoft's acquisition of Activision Blizzard is complete.
However, it was later claimed that Activision Blizzard has contractually committed to releasing only the next three Call of Duty games for PlayStation consoles, including this year's Modern Warfare 2.
The Call of Duty series is regularly among the most popular games on PlayStation. Last year, the series was the first (Vanguard) and third (Black Ops Cold War) best-selling games on PlayStation in the US, according to NPD.
Commenting on Sony's earlier comments about the importance of the Call of Duty brand, Chris Dring of GamesIndustry.biz he stated that the shooter franchise remaining on the PlayStation would actually benefit the Xbox.
"Microsoft is not that interested in the battle of the consoles. He believes that the future of gaming will be through streaming and subscriptions. Call of Duty is not so much a reason to buy an Xbox console as it is a reason to sign up for the Game Pass subscription service," he wrote.
"And this is where PlayStation is right to be concerned. Because Call of Duty is the number 1 game on PS4 and PS5. If this deal goes through, Microsoft will own the most popular PlayStation game. And what an opportunity is that. Marketing writes to itself: 'Tired of spending $70 every year on this game? Do you want additional items and points in the game? Then subscribe to Game Pass instead. You can even stream it on mobile.
"Microsoft could speak directly to PlayStation's own fanbase on its own console, putting Sony in an impossible position to reject its console's most popular game or accept what could amount to a big Game Pass announcement disguised as a game. first person shooter. ."