the No sweat summer event is currently running on Fortnite Chapter 3 Season 3.
you can complete No sweat summer missions for the duration of this Fortnite event and by doing so earn a selection of No Sweat Summer Rewards.
Below you will find all the currently available no sweat summer missions listedWith No Sweat Summer Event End Date and everything you need to know about rewards.
In this page:
Fortnite No Sweat Summer missions listed
The No Sweat Summer missions in Fortnite are divided into three different sets: No Sweat Sponsorship, No Sweat Marketing, and the ominously named No Sweat Product Recall.
Each set of missions contains a series of challenges that, once completed, will reward you with XP or a new cosmetic item.
All missions for the sponsorship set have been released, and the marketing set will be active until Wednesday, July 27. At this point, the recall set will take over and run from Thursday, July 28 to Wednesday, August 3.
This means you'll have a grace period before the event ends to complete all No Sweat Summer quests, which is perfect for players who prefer to complete their quests in one batch.
Below you can find all of the No Sweat Summer missions currently released in Fortnite:
No sweat sponsorship missions
Land after jumping from the battle bus during the No Sweat Summer event (1) – Ice-blasted Snow Crunchem back ornament
Pick up a No Sweat sign and place it at a sponsorship spot (1) – Meowscles Tail Style for Ice-Blasted Snow Crunchem Back Ornament
Complete a lap of the boat racing circuit after the initial countdown (1) – 15k XP
Make a character dance with a Boogie Bomb (1) – 15k XP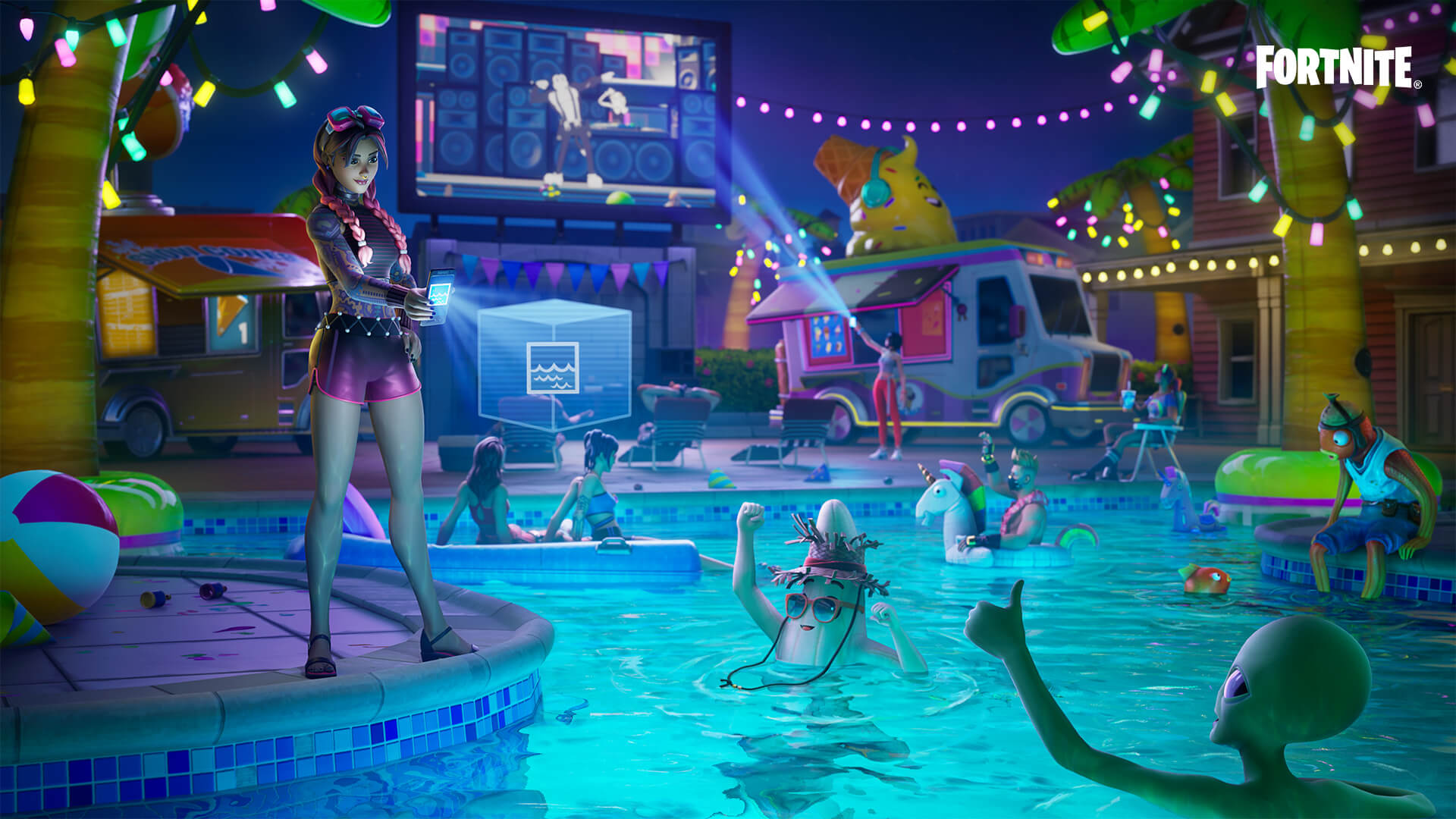 No sweat marketing missions
Emoticon at different promo dance floor locations (2) – Fishy Flurry style for Ice-Blasted Snow Crunchem back bling
Ring bells until they break (3) – 15k XP
Take 3 seconds of air while driving a speedboat (1) – 15k XP
Remember: The No Sweat Product Recall quest set is on the horizon, and after all the quests are available, you'll have a good amount of time to complete them all!
---
Chapter 3 Season 3 is here, bringing with it a new Battle Pass, character collection, map locations, and Victory Umbrellas, along with the return of Victory Crowns. You can now get Indiana Jones skins and cosmetics by completing challenges like collecting relics, damaging opponents in vehicles, and finding the location of the secret door. It's also good to know how to ride animals, the locations of the geysers and where to find a Baller and zipline and use the new Grapple Glove, and if you're looking for a specific Battle Pass skin then it's a good idea to know how to get XP fast.

---
Fortnite No Sweat Summer rewards explained
From XP to new cosmetic items, there are a host of rewards you can earn by completing No Sweat Summer missions in Fortnite.
Completing specific quests will lead to unlocking the Ice-Blasted Snow Crunchem back bling, along with new styles for this cosmetic and the No Sweatin' Lobby music track.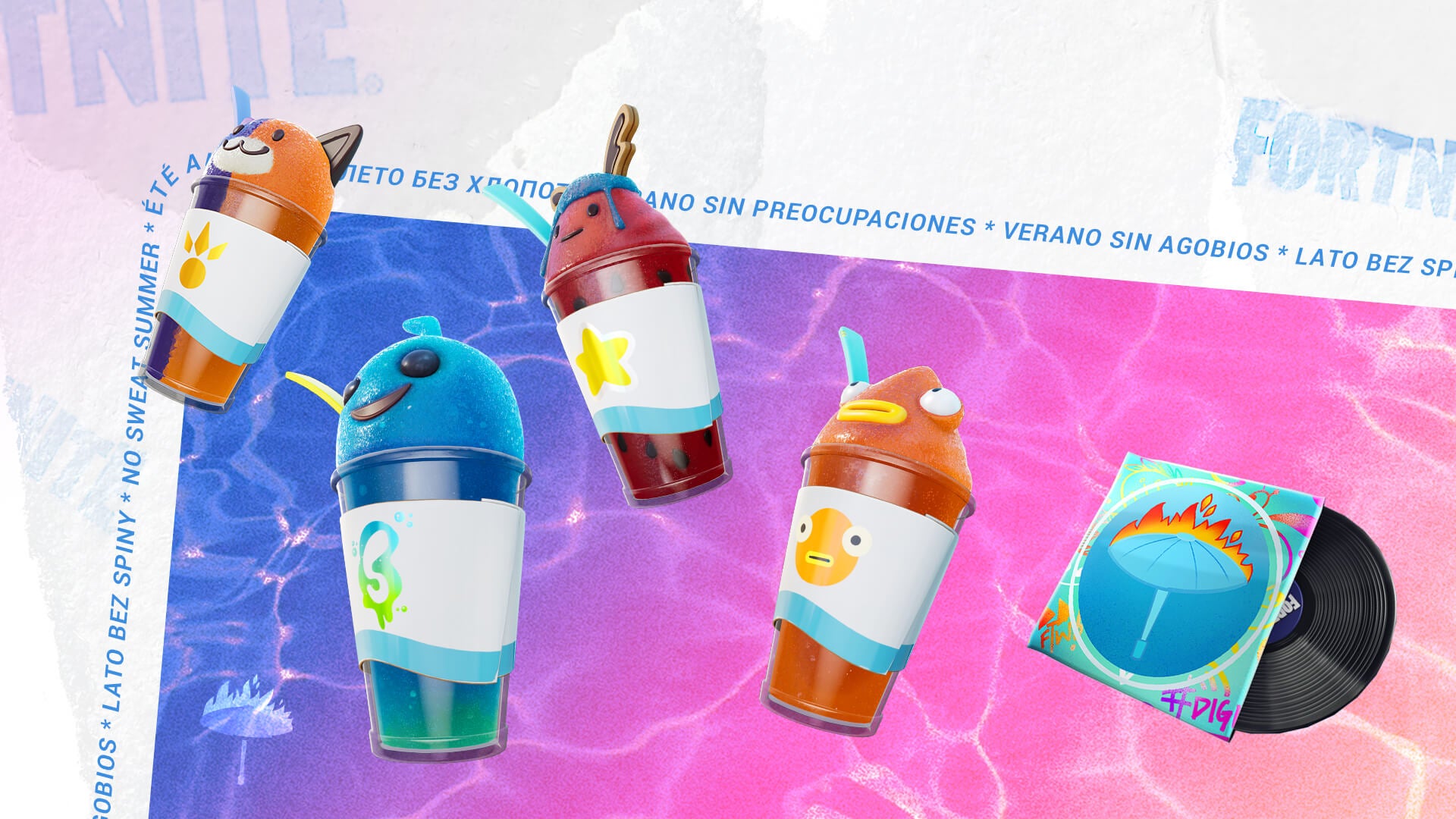 However, additional rewards can be obtained by completing a certain number of quests:
Three no-sweat missions completed – Nana Frost style for Ice-Blasted Snow Crunchem back bling
Seven no-sweat missions completed – Sweaty sail glider
14 no sweat missions completed – Sweaty rotation emoticon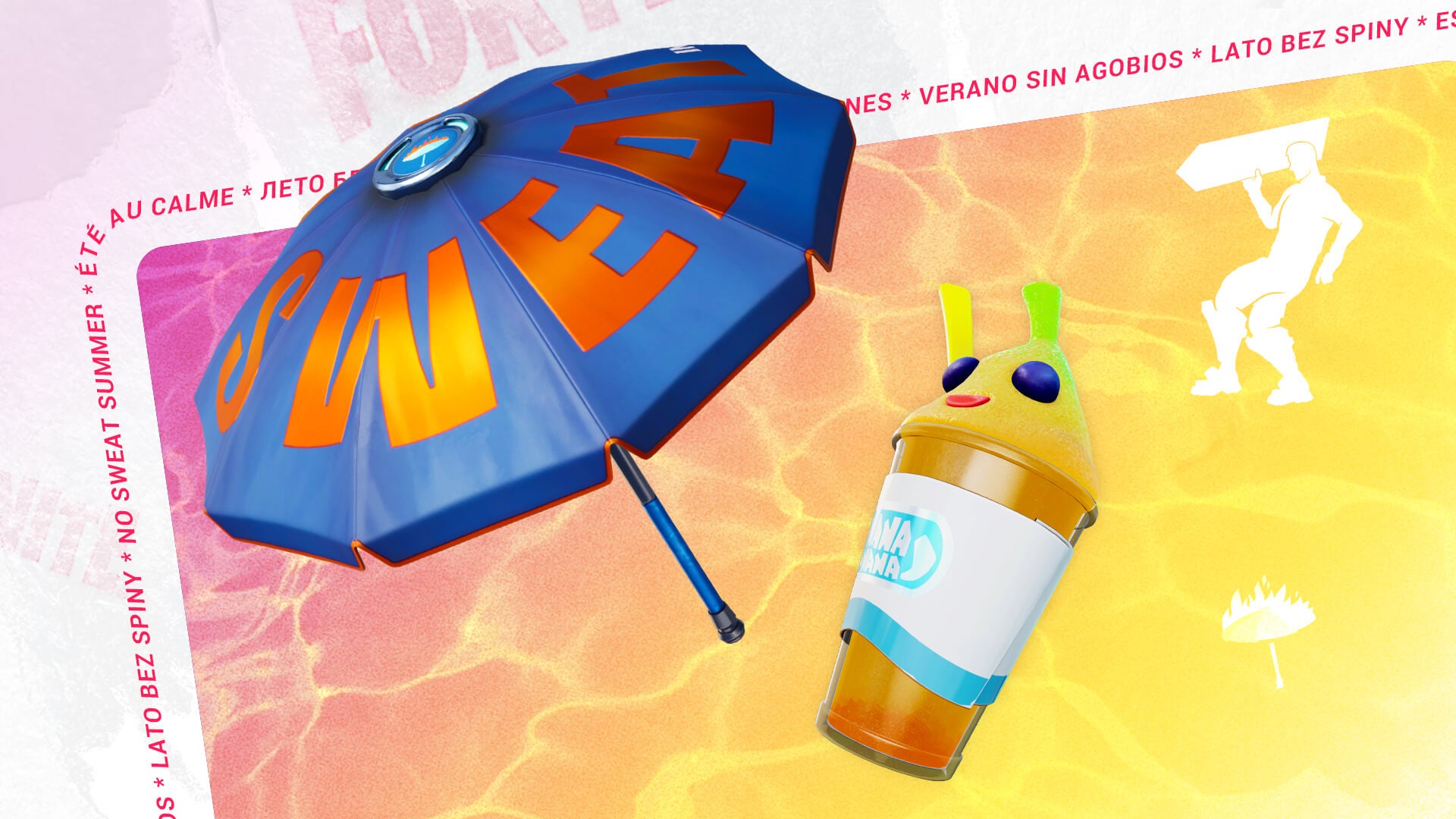 Fortnite No Sweat Summer Event End Date
The Fortnite No Sweat Summer event will last until Tuesday, August 9 and will end at the following times:
UK – 2pm (BST)
Europe – 15:00 (CEST)
US East Coast – 9am (EDT)
US West Coast – 6am (PDT)
This means that the No Sweat Summer quests will go away the week before the next Vibin' quest set is released. However, you still have enough time to complete all of these summer event challenges before they are gone forever, along with their cosmetic rewards.
If you want to learn more about Fortnite Chapter 3 Season 3, visit our pages on the Battle Pass, how to unlock Indiana Jones, ride animals, get XP fast, secret door location, and how to use a Baller, Zipline, and Geyser. .

To view this content, please enable targeting cookies.