Minecraft, the world's best-selling video game of all time, is creating digital educational experiences to inspire students to help achieve peace through actions of all sizes. The power of video games, through Minecraft: Education Edition, was associated with the Nobel Peace Center Y Games for Change to create "Active Citizen." With the world trembling with uncertainty following Russia's invasion of Ukrainethe timing for the game could hardly be better.
"We must learn at a young age that it is possible to change the world," said Nobel Peace Center Executive Director Kjersti Fløgstad. in a video announcing the launch of Active Citizen.
Minecraft: Education Edition is leveraging its massive platform and achieve global good, creating learning adventures in a fun virtual world. Adopting game technology as a tool to teach students, who are already deeply familiar with and fascinated by such modalities, can generate some convincing educational results.
Gameplay focused on 4 Nobel laureates
After an introduction to inventor and chemist Alfred Nobel, peace prize winner and namesake, the game deftly weaves through the stories of four previous Nobel winners to learn how their bravery, compassion, and persistence changed the world. Let's take a closer look at who players are helping and how:
Wangari Maathai was a Kenyan conservationist and women's rights advocate who founded the Green Belt Movement, a popular initiative that has planted 51 million trees. In 2004, Maathai became the first African woman to win the Nobel Peace Prize. In this Minecraft adventure, players help Maathai with her reforestation efforts (As shown below), plant trees and attract goats through pastures to create sustainable landscapes.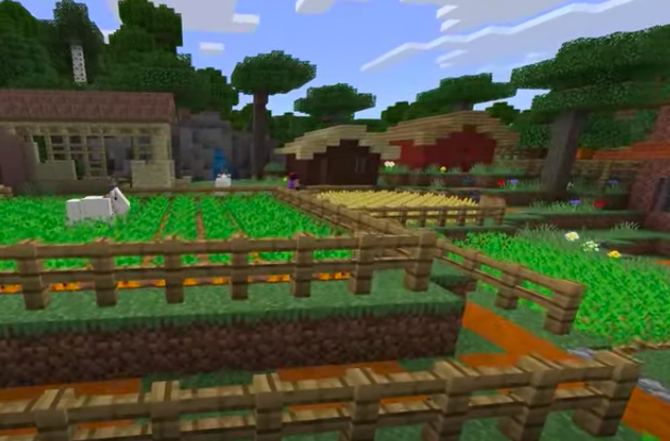 Fridtjof Nansen was a humanitarian from Norway who, after World War I, created a refugee passport system that helped stateless people obtain accommodation in more than 50 countries. In Minecraft, we are transported to a Nordic-style town where we help Nansen identify the displaced people and give them a copy of his"Nansen Passport."
The 14th Dalai Lama He is the highest spiritual leader and head of state of Tibet, the mountainous Buddhist homeland. He was recognized by a Nobel Peace Prize in 1989 for furthering his nonviolent efforts for freedom and peace. At Active Citizen, we easily embrace nature by interacting with the cutest square animals imaginable. Then we help the Dalai Lama (shown above) thwart conflict and promote peace within their people.
Malala Yousafzaior widely known as simply malala, is the youngest Nobel Peace Prize laureate, winning the award at just 17 years old. The young Pakistani activist became an international sensation when her vote for better education for girls inspired countless people around the world. We are transported to Malala's village where we are trying to find segments of her diary that she secretly sent to the BBC to describe the indiscriminate education between boys and girls.
Minecraft, a tool that can now be used to imagine peace
Although we have met all four Nobel laureates, the best part of the game is yet to come. At the end of this world tour, we are sent to the Nobel Peace Center in Oslo, Norway, where we are presented with a blank slate. The player can create a visual representation of what they think can contribute to a more democratic society. They can be inspired by one of the four Laureates we've traveled with or build entirely new worlds and actions using their own life experiences.
"I hope that young people around the world will be inspired by the game and by meeting the Nobel Peace Prize laureates to see that they can play a role, through their community or internationally, in making the world a better place" , said. Vidar Helgesen, the Nobel Foundationexecutive director of .
Image credit: Video still shot of Minecraft